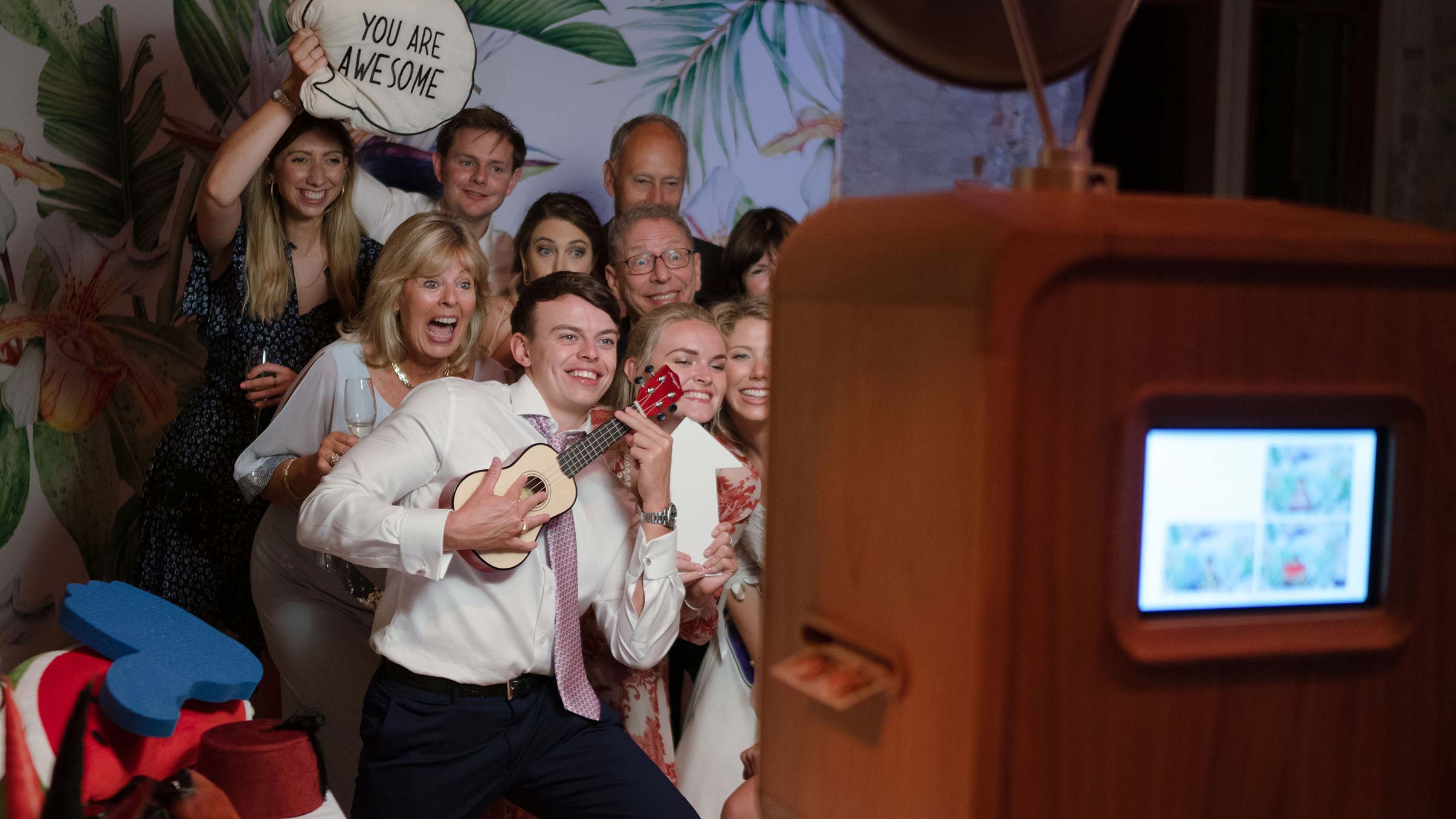 LUXURY PHOTO BOOTH HIRE HAMPSHIRE, DORSET & THE SOUTH WEST
Our debut into the Hampshire Photo Booth market came through natural progression.  Through our work as leading UK wedding photographers, shooting hundreds of weddings throughout the UK, we saw an opening in the Photo Booth hire market that was ours for the taking.
We saw a need for a distinctive, luxury brand offering the best in product, service & experience.  
Having captured weddings in stately homes through to rustic barns, we have worked alongside many amazing fellow professionals.  Each one raising the joint creative vision and aesthetics of the day. 
One Booth was created to stand on its own as the Ultimate in Luxury Photo Booth Hire Hampshire.
Come your wedding reception, party or corporate event, our Hampshire Photobooths bring the Luxury edge that your guests will remember!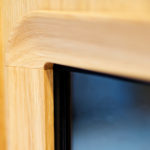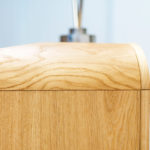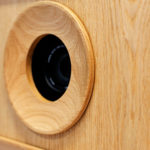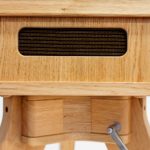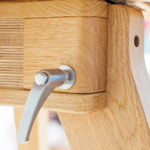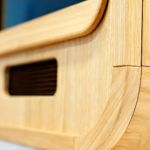 WEDDINGS
Our free standing open aspect photo booths get the people involved! The booth produces studio quality images and prints on site, and looks absolutely incredible in any venue.
CORPORATE EVENTS
Corporate Event Photo Booth Hire that will leave a lasting impression on your clients, customers, and colleagues. Our photo booths are the perfect ice breaker at any corporate event!
PRIVATE PARTIES
Photo booth hire in the South West for private parties! A Luxury Photo Booth Experience for your family and friends. Anniversaries, birthdays, our packages are all inclusive with no hidden costs!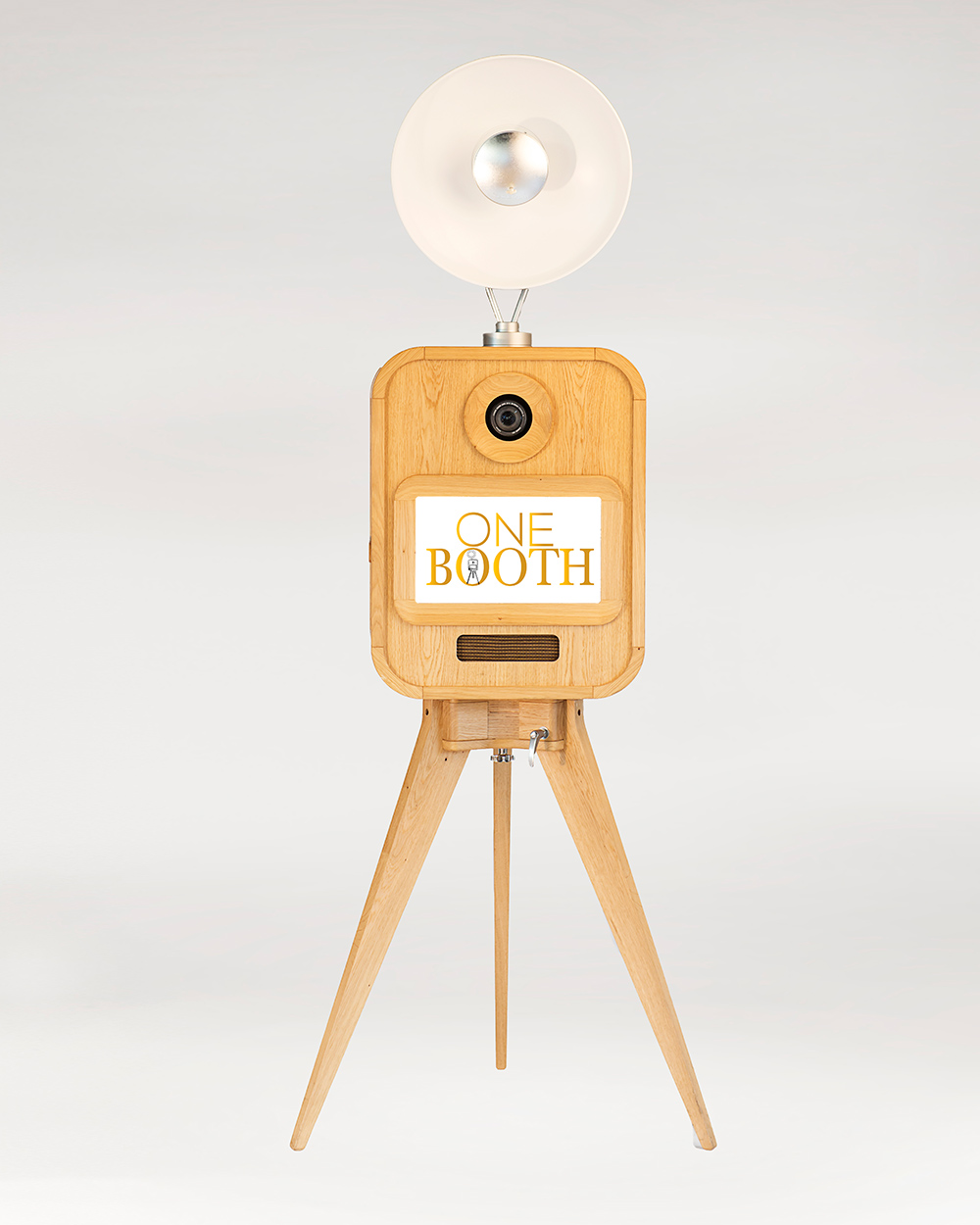 UNIQUELY 'ONE BOOTH'
Our open air booths with their retro styling and hand carved looks are simply amazing!
With professional cameras, professional lighting, touch screens and built in printers – you get lab quality prints every time.
Our fun signs and vintage props have been sourced from far and wide.  Vintage tennis rackets to steam punk masks!
Professional staff well dressed and ready to guide your guests around the experience.  Making sure everyone looks their best and collating your print signing book.
If you are looking for a photographer as well as a booth for your wedding or event, we offer discounted rates.  To see more of our wedding promotions head over to:  www.LinusMoranPhotography.co.uk